Data Center Cooling Tower Replacement
Construction Manager at Risk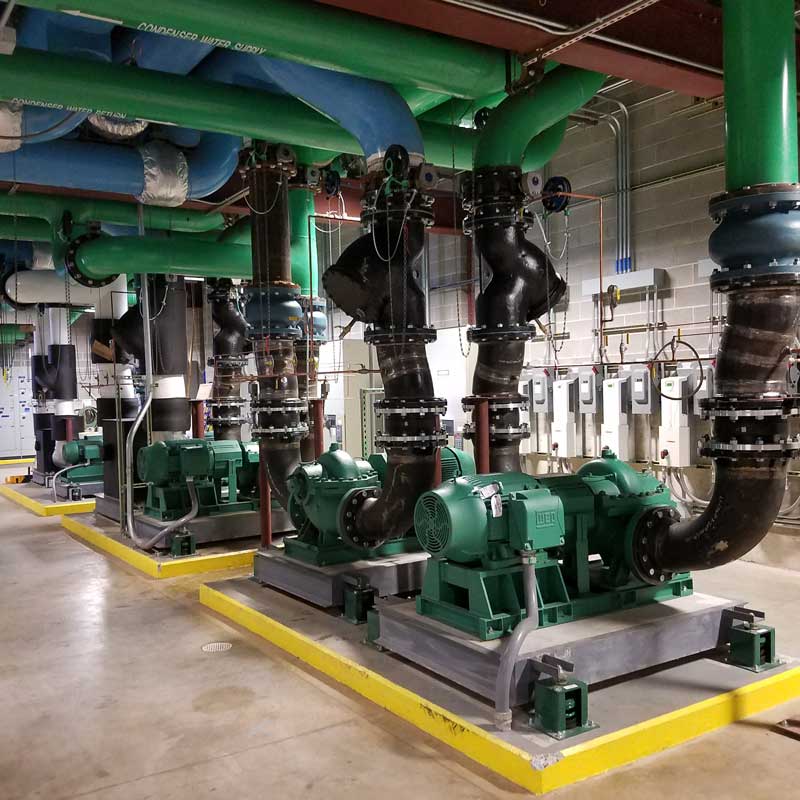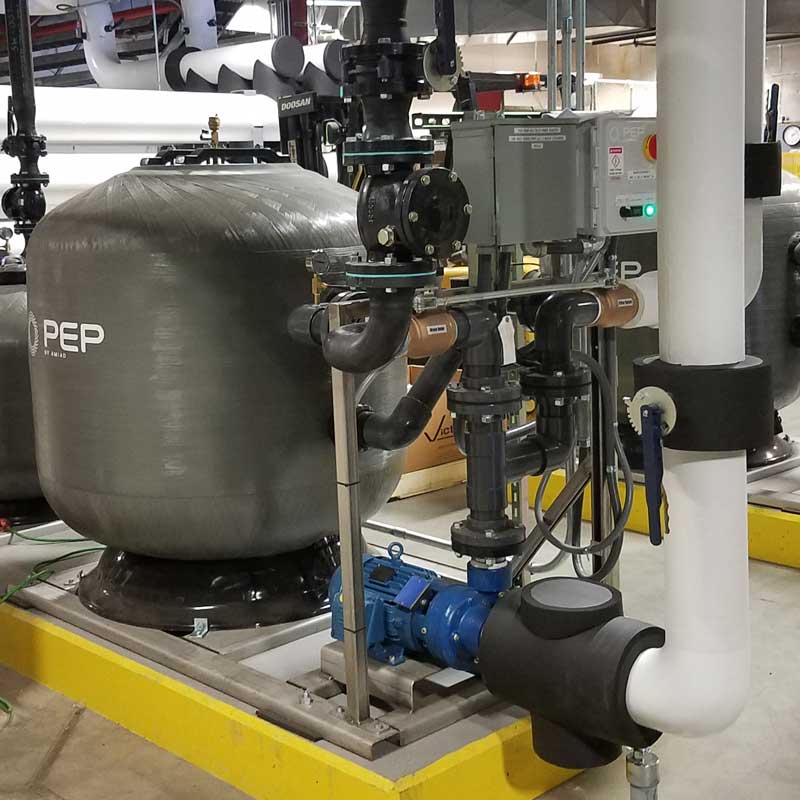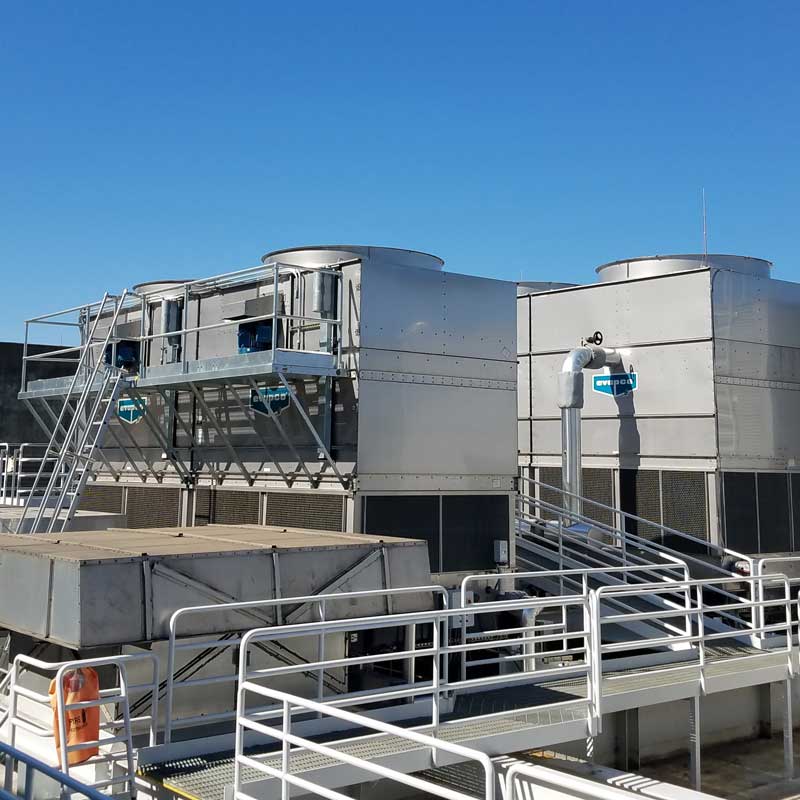 INCREASING EFFICIENCIES
For this Fortune 100 Company, the SiTESPAN team was hired to replaced three existing cooling towers with one 460 ton and two 1,131 ton cooling towers with common supply and return headers. To increase efficiency, we also replaced three chilled water pumps, three condenser water pumps, two secondary chilled water pumps, two make-up water pumps, a heat exchanger, a heat exchanger pump, and upgraded the control system. Filtration of the chilled water system was lowered to 5m by adding three basin sweeps, while the addition of a 12" overhead chilled water supply and return lines provide an additional level of redundancy with exterior connections for a portable HVAC truck. A secondary 6" water line was installed from the property line to the building to provide an additional water source for emergency use.
It was paramount to the client that we maintain at least a single layer of redundancy with the chillers, pumps, secondary pumps and cooling towers to ensure uninterrupted service to the client's multiple business units within the facility. This required extensive scheduling and sequencing, as well as precise coordination with seasonal weather conditions and the client's operations schedule. As each cooling tower came on line, it was commissioned to ensure redundant operation prior to the next unit being decommissioned. At the conclusion of the project, the entire system received final commissioning.
HEAR THE STORY OF HERBERT
get in touch

Ready to learn more? Let's work together to maximize the life of your facility.